General Education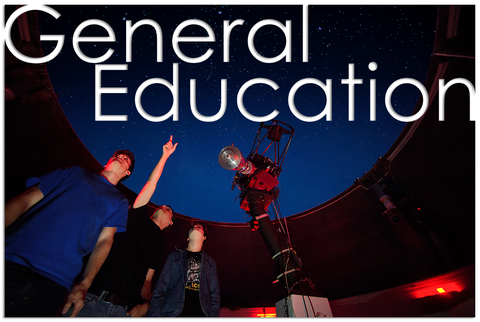 Here you'll find a number of available courses organized by General Education Program category.
Depending on your program of study and any credit you've already earned, you might not need to fulfill every category during your time at The University of Iowa. It can still be helpful to browse through every category, because you can also take these courses as electives or to explore possible majors and minors.

You do not need to take all of your Gen Ed courses in your first semester or first year. These requirements just need to be fulfilled by the time you graduate, and they will probably be part of multiple semesters' schedules that also include major courses and electives.
General Education Courses List
Use the following list of available general education courses as a guide to help build your Fall schedule. Follow the links below to read more about each course and put them in your Schedule Builder course cart.
Orientation General Education Courses List
Talk with your advisor about which course is an appropriate choice. Choose from:

American Sign Language, Arabic, Chinese, French, German, Greek, Italian, Japanese, Korean, Latin, Portuguese, Russian, Spanish, or Swahili

For those who have completed the World Language requirement, and wish to continue with language consider Furthering Language Incentive Program (FLIP) courses

FLIP French Courses
FREN 3000 Third-Year French (3)
FREN 3060 Intro to Reading & Writing in Literature (3)
FREN 3300 French Grammar (3)
 
FLIP German Courses
GRMN 3103 Composition and Conversation I (3)
GRMN 3501 German Writers Engaged (3)

FLIP Spanish Courses
SPAN 2000 Spanish Language Skills: Writing (3)
SPAN 2040 Spanish for Heritage Speakers (3)
SPAN 2500 Readings in Spanish American Literature (3)
Courses in the following Gen Ed categories that are marked with ** may also fulfill the Sustainability Gen Ed:
Natural Sciences
Social Sciences
International and Global Issues